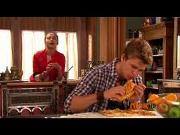 Patricia asks what Eddie is doing at the news editing meeting.
When Joy asked Eddie if he liked Patricia, he asked her if she talked about him.
When she said no, he started to freak out and asked if she really didn't talk about him, showing that he liked her.
After he freaked out, Joy said that he needed to hide his feelings better, then left with a thoughtful Eddie.
Ad blocker interference detected!
Wikia is a free-to-use site that makes money from advertising. We have a modified experience for viewers using ad blockers

Wikia is not accessible if you've made further modifications. Remove the custom ad blocker rule(s) and the page will load as expected.